Applications now closed
A free commercialisation roadmap supported by global experts
The accelerator programme is a 6-week Intensive learning journey providing participants with entrepreneurship training, masterclasses and access to domain expertise. The accelerator learning content is part-time.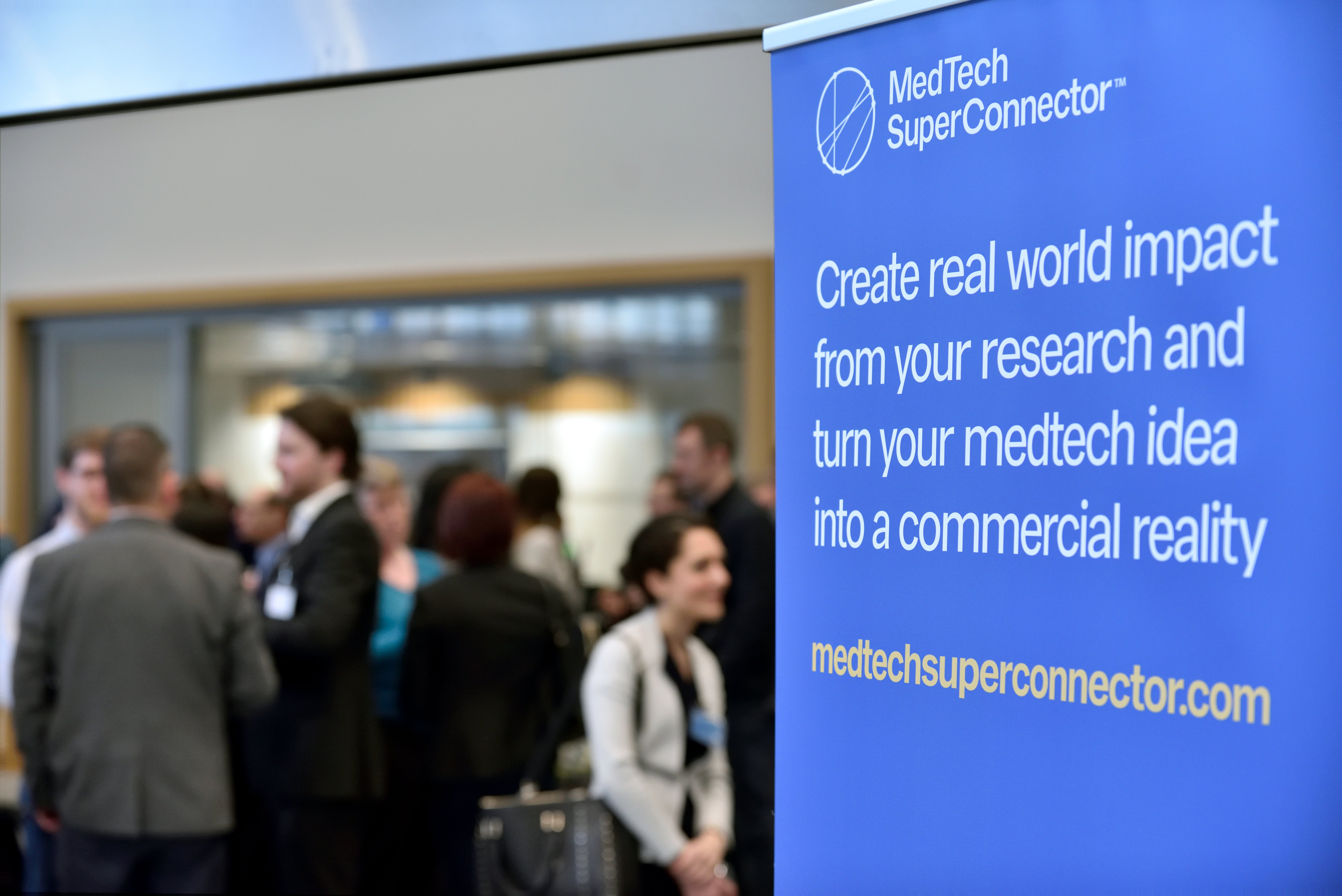 Over £80k
of support delivered throughout a 6-week programme
1:1 guidance
from subject matter experts
20+ hours
of live expert-delivered/led digital learning
Progress and growth-driven outcomes
Network building within the innovation landscape
Where can the accelerator take me?
The accelerator programme will provide you with three main outcomes that will fast-track your innovation to market.
Roadmapping – This accelerator will give you the insight, knowledge and a roadmap to guide you through the complex journey of product development through to market. It will help you understand where your time and budget need to be focussed, how to structure a MedTech venture, how you can set appropriate goals and more importantly, how you can achieve them?

Engagement – You can't make this journey alone. Our programme will introduce you to individuals and networks with the knowledge and keys to open doors that are notoriously difficult to find and open. Expanding your network is a key step to getting to market successfully.

Investment, Growth and Collaboration opportunities – At the end of the accelerator, if you are ready, you will have the opportunity to position your business in front of a network of individuals and institutes who can assist your growth.
MedTech SuperConntector funded by


Step 1: Submit a completed and free to apply application (deadline: Saturday 06 May 2023 23:59)


Step 2:

Interview period - successful candidates will have the

opportunity to book a

n Online

20 Minute

interview slot

t

hrough an onli

n

e calenda

r

(2-12 May 2023)


Step 3: Invitation to join the programme (Monday 15 May 2023)


Step 4: In-person pre-programme Entrepreneurial Bootcamp (23-24 May 2023)


Step 5: Start the accelerator programme (Tuesday 30 May 2023)
Bootcamp Venue: Scale space – White City  58 Wood Ln, London W12 7RZ, United Kingdom
Key Date: Note, applicants to this intensive programme should only apply if they are able to attend key dates that are either in person or online– including availability for interviews
MedTech SuperConnector
MedTech SuperConnector helps empower early career researchers to translate academic insights from the arts and sciences into early stage medical technologies. Drawing on the innovation expertise of eight leading institutions, its remit is to support technological innovation, advance entrepreneurship education and find new and effective ways to accelerate MedTech R&D.
85+
healthcare entrepreneurs
£18 million
in VC and grant funding.
46+ new jobs
from 6 cohorts
Contact us to start a conversation
Got a question? Get in touch!