Imperial College London
Transition to Zero Pollution
To reach net zero and address all forms of pollution, we need a radical shift in industrial systems, technologies, and business models.
As a world top-ten university founded with a mission to help businesses innovate, Imperial can help you find the solutions you need to transform your industry.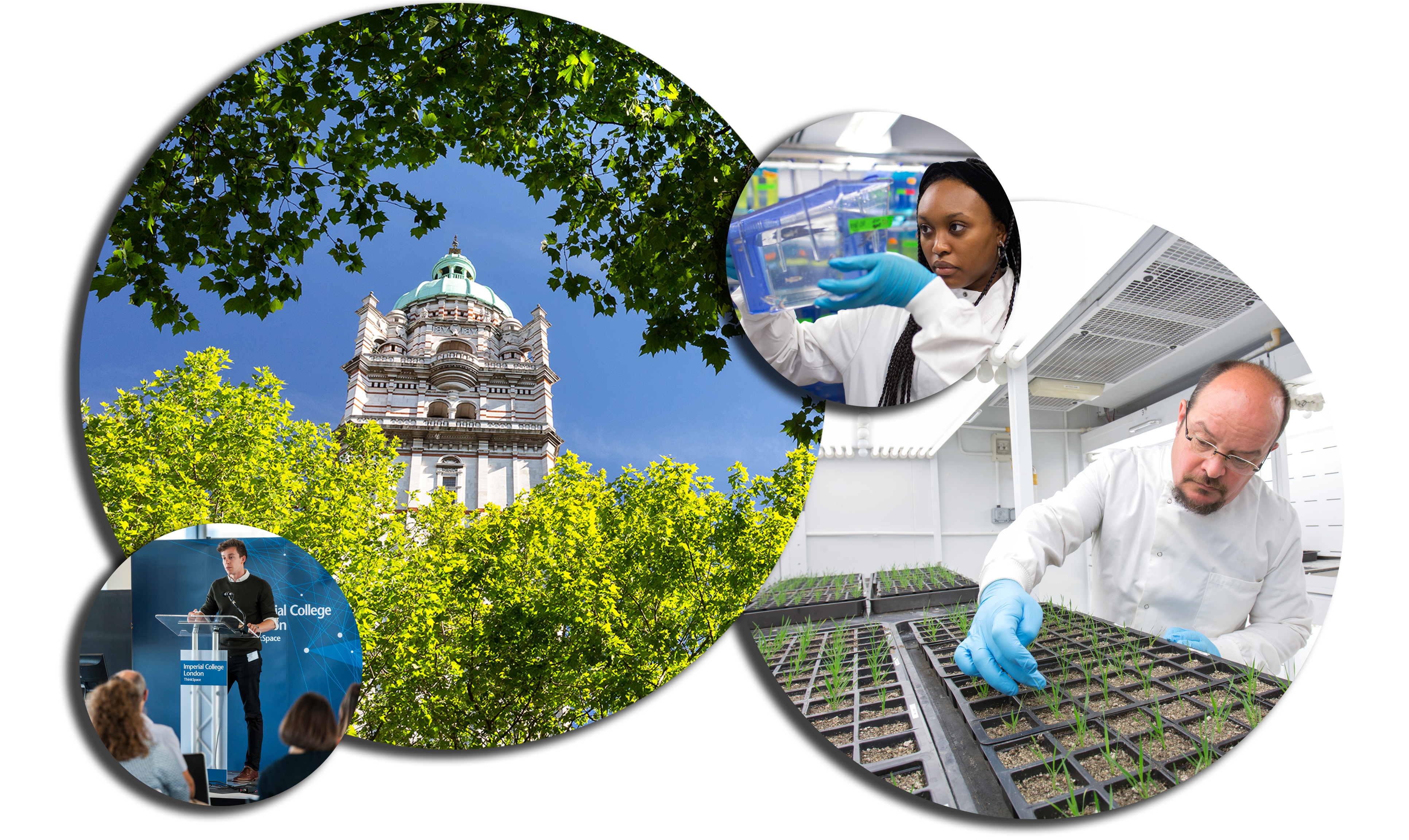 e-book
Solutions for air, water and land pollution
Explore intelligent solutions pollution issues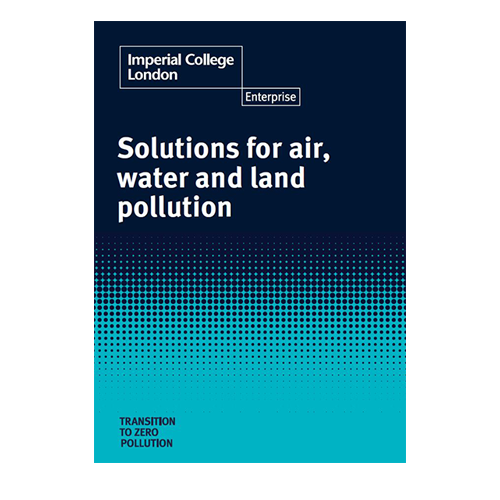 Imperial Consultants
Air Quality
Experts from the Environmental Research Group, across the School of Public Health, and from the Department of Civil and Environmental Engineering provide air quality measurement devices, solutions, and analysis to local authorities, industry, communities and schools.
Imperial Consultants
Energy solutions
Imperial has the experts across the energy mix who can help solve the challenges of emerging or existing businesses, as well as policy and regulatory decision makers, and investors.
e-book
Innovations for sustainable energy
Discover how Imperial is leading the way in energy solutions.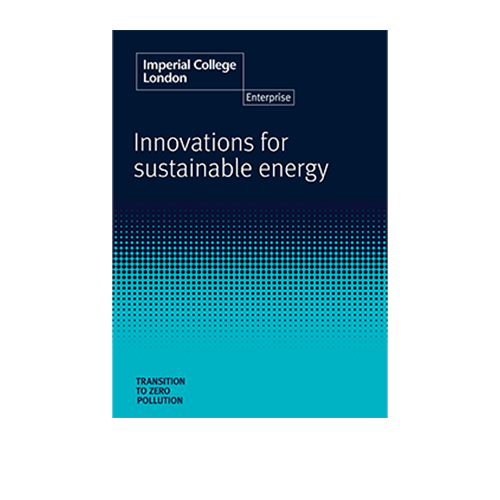 e-book
Partners in decarbonisation
Learn how and why to decarbonise your business.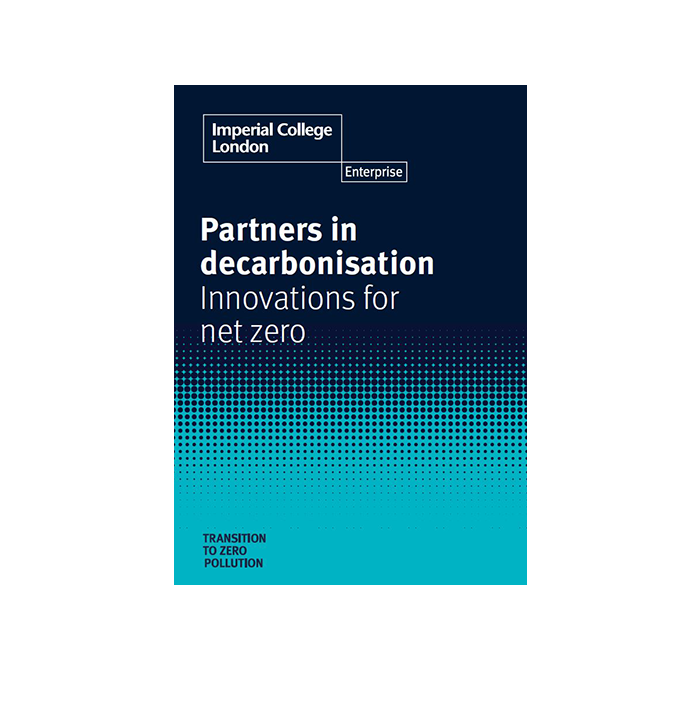 Watch
Imperial Tech Pitch
Researchers from Imperial present the latest technology available from licensing.
You could find the solutions you need in our large portfolio of technologies developed by world-leading researchers that are currently available for licensing.
Our ecosystem is home to hundreds of high tech startups, which we help nurture through our entrepreneurship programmes and innovation spaces. You are invited to meet the startups and discover their amazing new tech.
Our business school has a selection of training courses covering the topic of sustainability designed for working professionals.
Imperial Consultants
With access to nearly 4,000 expert researchers and academics and Imperial's state-of-the-art facilities, our consultancy team has helped organisations, large and small, find solutions to their business needs for 30 years.
Work with our expert academics on a consultancy basis
Define and develop solutions to meet your needs
Test your products at our state-of the art facilities
Access bespoke training for your workforce
Imperial Business Partners
Our flagship corporate membership programme provides curated access to the best of Imperial's people, technologies, expertise and facilities. Using events, consultancy, training and technology foresight, we give members practical, actionable insights that help them shape the future of their business.
Extract the maximum benefit from your interactions with Imperial
A portfolio of services to support decision-making in your business
Source solutions from Imperial research
Access tailored advice, training, technology showcases, and events
Industry Partnerships and Commercialisation
Companies can innovate and find solutions to their business challenges by working with Imperial's world-leading academics on tailor-made research projects.
Help us to define areas of research that meet your industry's needs

Work with us to establish new R&D projects and programmes

Access opportunities to create, license and develop new IP
How Imperial's innovators are addressing industry's transition to zero pollution
Free long read
Electric mobility
The journey to an electric future
Free long read
Cleaner, greener plastics
Making plastics more sustainable
Free long read
Climate mitigation
Carbon capture and storage approaches.
Free long read
The world in a carton
Leaner and greener global supply chains
Why work with Imperial?
Imperial is a world top-ten university, and Reuters calls us the UK's most innovative. But we're not here to top league tables – we're here to change the world.
Our Transition to Zero Pollution initiative goes beyond zero carbon and considers pollution in all its forms. To reach zero pollution, we need a radical shift in industrial systems, technologies, and business models.
That's why we're bringing businesses, researchers, and students together to inspire and empower one another, and unleash some of the world's brightest minds on some of its biggest challenges.
Contact us to start a conversation